ACE Diamond
Pest
Library
For a natural solution to your pest control issues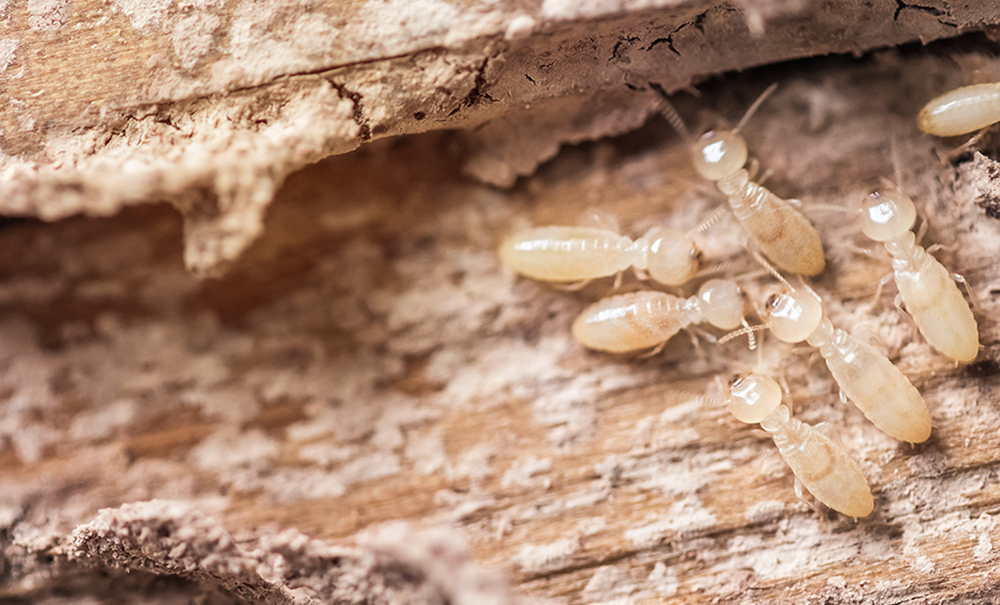 Termites are wood-eating, social insects. They evolved about 250 million years ago. There are more than 2,000 species of termites. Only about 70 species are frequent enough invaders of humans' wooden structures to be called pests. The most damaging are roughly 20 species we call "subterranean" termites because of their nesting and foraging habits. Two of these, the Eastern Subterranean Termites and the Western Subterranean Termites, are Dy far the most common, widest distributed and most damaging in the Malaysia.
The Damage They Cause
Termites may be small, but they cause more damage eveD/ year than hurricanes and fires combined. These tiny tanks destroy houses and furniture every year. They eat the heart of the wood and make it paper-thin in places. This causes the item to break easily. ln this way, homes and chairs crumble to the ground almost every day. They will infest a house or room every day and you will almosr never see them do it. Their tiny armies invade the privacy of your home to destroy your most cherished possessions. Every year millions of ringgit worth of properry is lost to the destructive forces of termites. Termites feed on all wood products; from beams and frames to parquel cupboards, even books and newspaper. lf left untreated, all wooden structures and support will be weakened and eventually lead to the collapse of the building. The smallest crack of ll32 of an inch in cement walls or flooring would be large enough for an army of termites to pass through. Hence, thorough protecrion using and effective chemical (through professional pest control operators) is important to ensure complete exclusion of termites, Termiticide is the approved product for property protection. lt is used in more countries than others.
Habitat
Subterranean termites live in colonies in the ground, building vertical tunnels that look like mud tubes above ground level so that they can search for food. Because subterranean termites will die if exposed to air for an extended period of time, the tunnels provide protection from the open air, allowing workers to carry food to the nest. Subterranean termites can form tunnels through cracks in concrete, so slab homes are not exempt from these termites. They need to stay in contact with the soil in order to survive.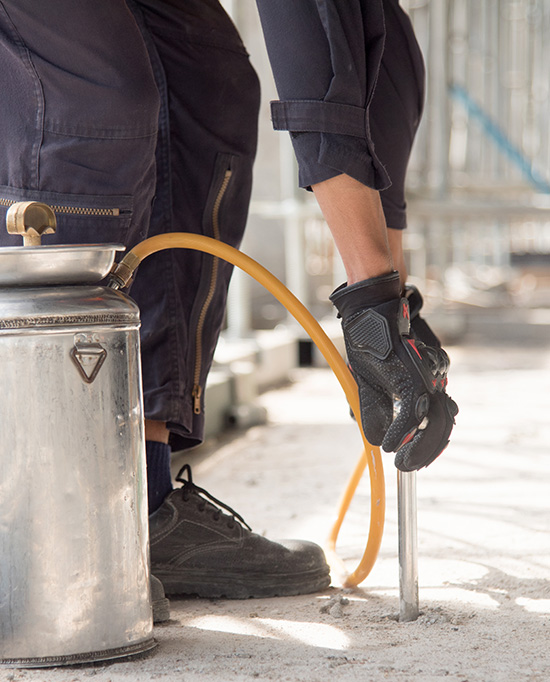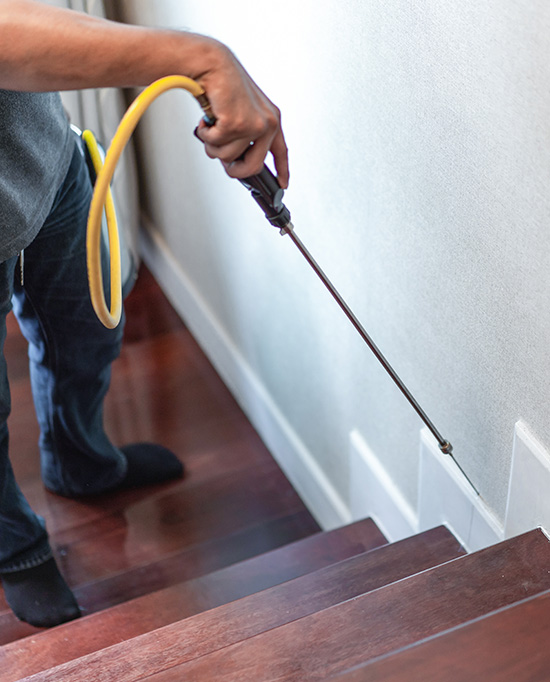 Service Provided
There consists of several types of pest infestation controlled or Prevention methods chat are environmentally safe. Services, provided by our comPany, are General Pest Control, Soil Treatment, and Corrective Soil Treatment.
General Pest Control
Soil Treatment
Corrective Soil Treatment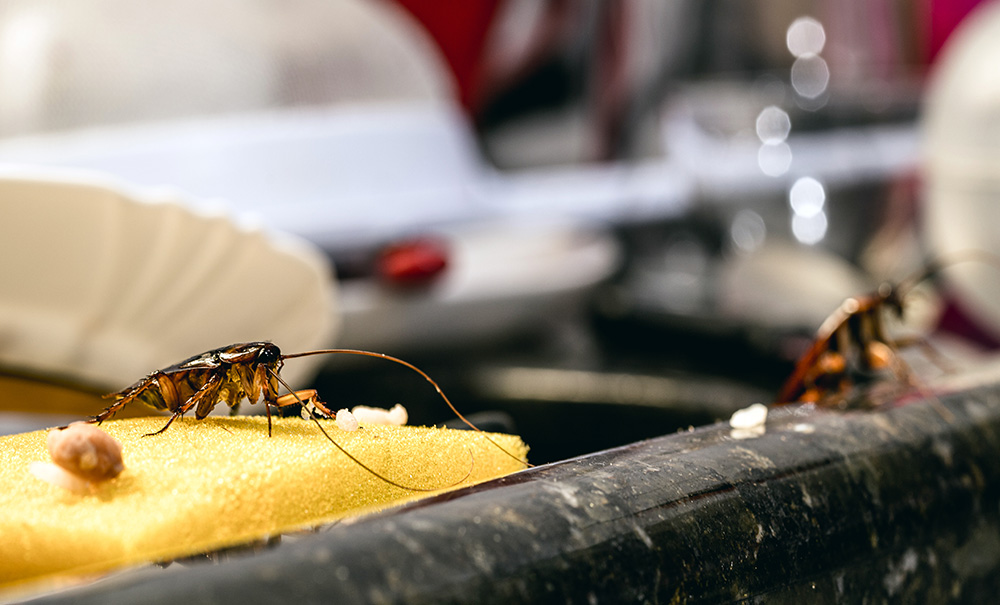 Cockroaches infest homes and buildings everywhere around the world. There are about 4,000 species of cockroaches described, but only l% of them are considered as pests. Most cockroach species that we know are domiciliary pests, or pests in the food outlets.
Behavior
Like all cockroaches, it is omnivorous and will eat virtually anything people will and many things we won't.
Habitat
Cockroach thrives in warm, damp environments, such as sewers, steam tunnels, basements, crawl spaces, and boiler rooms. ln some places, it will also be found living and breeding outdoors.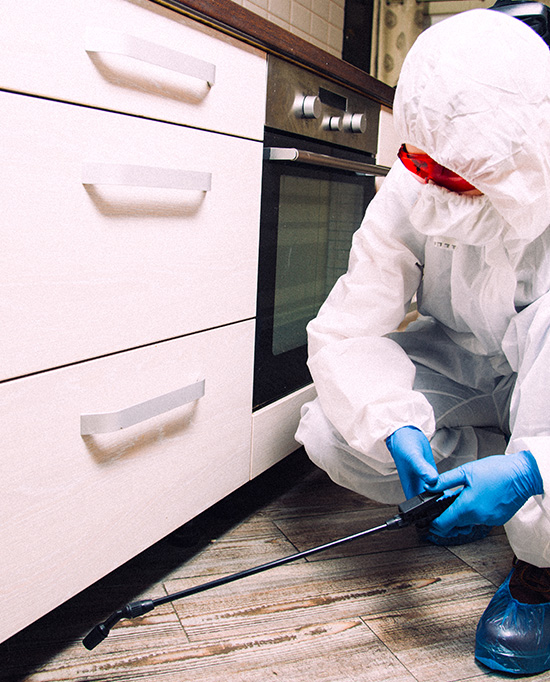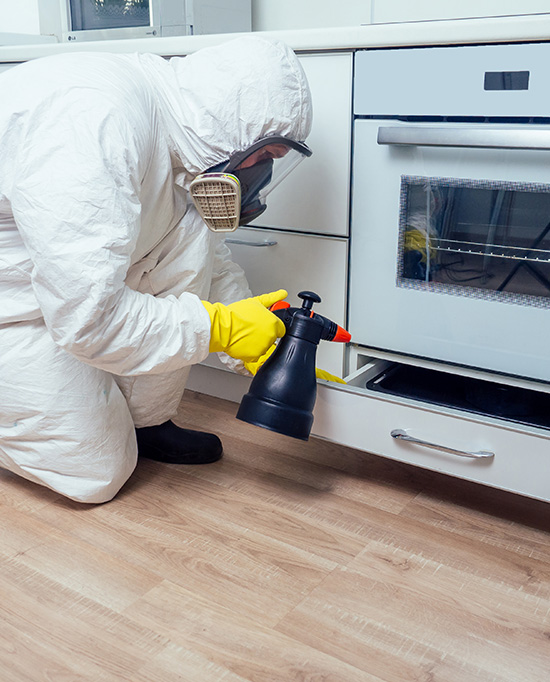 Service Provided
The key to control is to find and treat these sources directly. ln many cases, the services of a professional company, such as Diamond Pest Control are required to achieve long-term relief.
Residual Insecticides
Gel Baits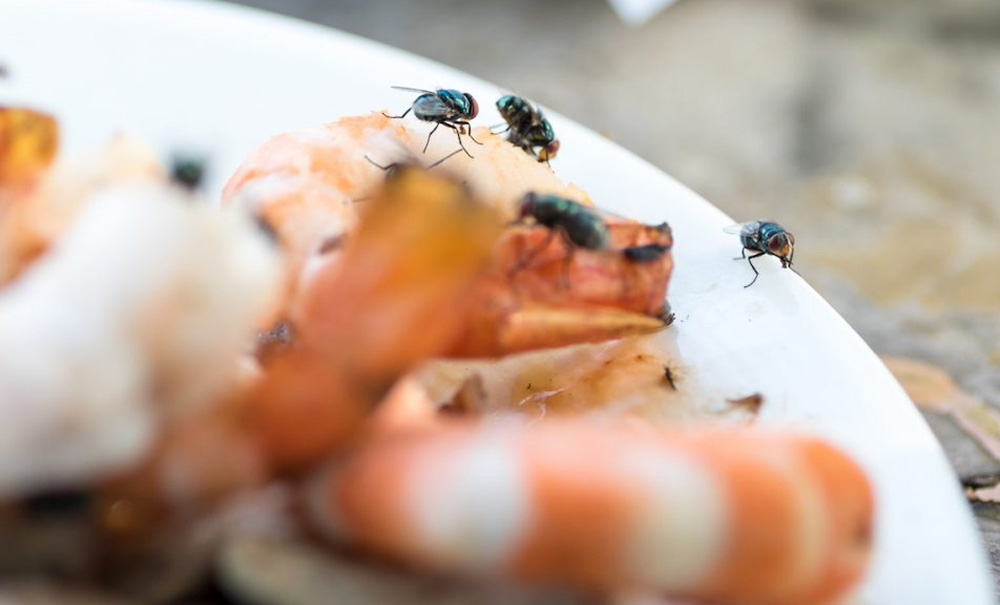 Houseflies are commonly found in close association with human dwellings and are widely distributed in tropical countries. This species is always found everywhere that man exists and has adapted itself extremely well to man's environment. Flies can have a negative psychological impact because their presence is considered a sign of unhygienic conditions. They are transmitters of diseases primarily because they feed on human and aninlal wastes. The bacteria present in these wastes, stick to the mouth, footpads and hairs of flies and may then be deposited on food or feed for human or animal consumption.
Behavior
This specles has sponging mouthparts so it cannot eat solid food' lt regurgitates digestive fluids onto its food and then sponges up its digested liquid meal.
Habitat
Any building can be plagued by houseflies, but those located near farms and pastures are likely to experience more flies than other structures. Houseflies rarely breed indoors, but if they do, the site is usually a trash container that hasn't been cleaned for a while or possibly rotting vegetables or fruit in a box in a resaurant storeroom or kitchen.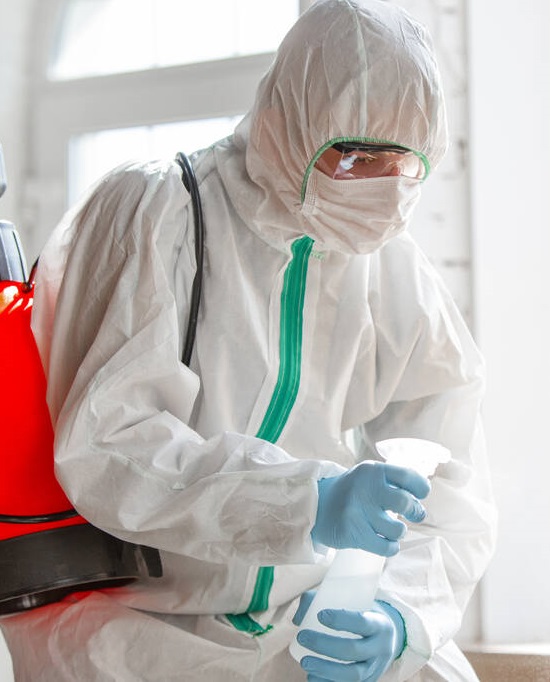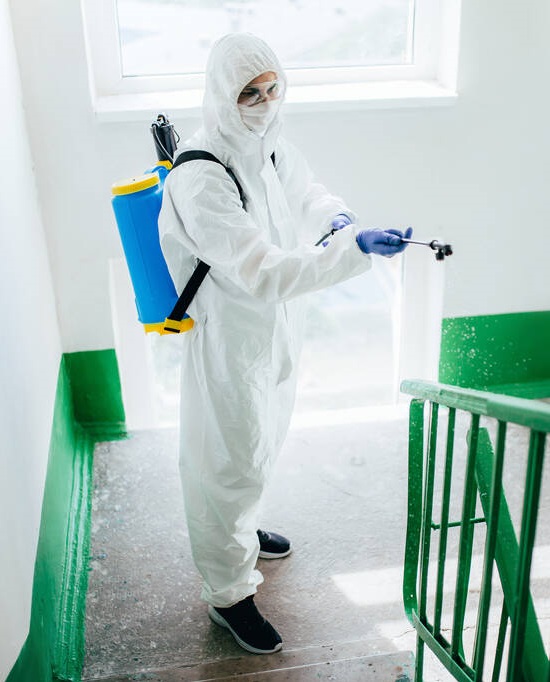 Service Provided
ln most cases involving houseflies around homes, the ways to them are Sanitation (Eliminate all sources of attraction) and Exclusion (Keep out flies by the use of window and door screens), For long-term relief of fly problems, engage in professional services like Diamond Pest Control.
Non-Chemical Measures
Chemical Control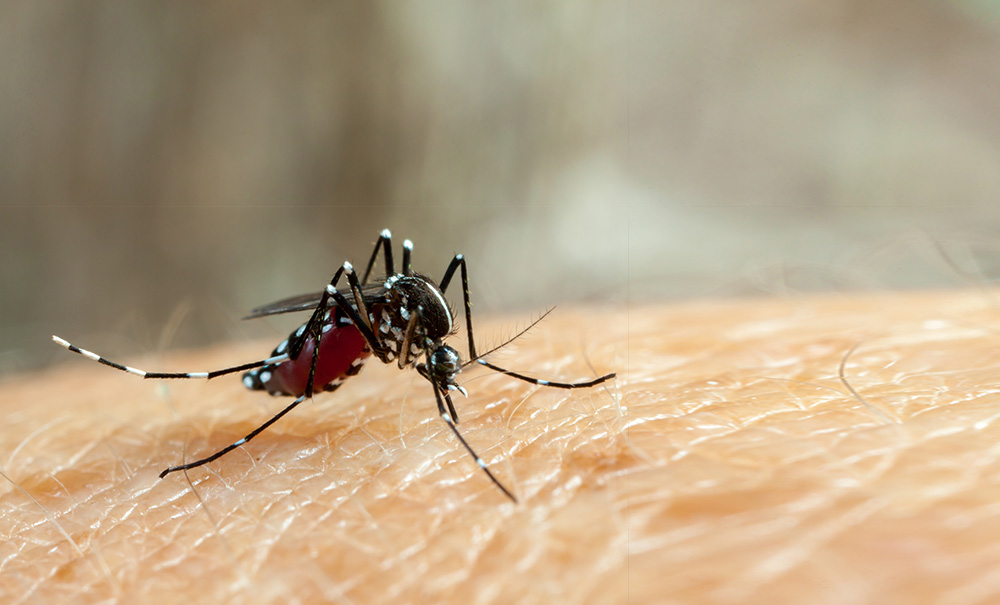 It can be stated, most confidently, that the mosquito is the bane of man's existence when it comes to human and animal relations. No other creature has caused mankind so much annoyance, grief and disaster than this blood-feeding pest. The mosquito not only takes our blood in order to provide nutrients to make eggs, which is an annoyance resulting in minor pain and itching, but it can leave behind serious health threats such as virusds, Protozoan, and other disease-causing pathogens.
Behavior
Only the female mosquito bites; male mosquitoes feed on the nectar in flowers. When a mosquito bites, she injects an anticoagulation agent into the skin to prevent the blood from clotting and allowing her to feed. lt is the body's immune response to the anticoagulant that causes the reddened welts and itching.
Habitat
House mosquito larvae breed in standing water that remains fairly calm and undisturbed. Often, mosquito outbreaks occur within two weeks of heavy rainfall where ditches, puddles and other low-lying areas fill up with water. Mosquitoes that attack people in their own yard are usually breeding close by on the property or on adjacent properties. Most mosquitoes found around homes are known as "tree hole" or "container" mosquitoes.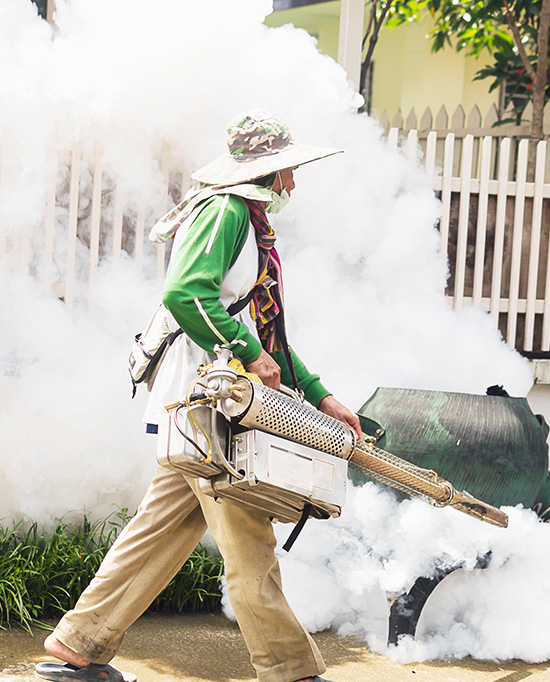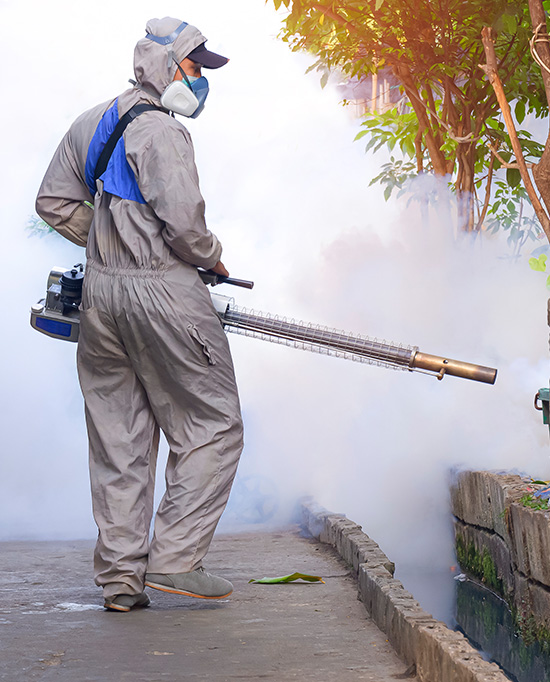 Service Provided
Complete control or elimination of house mosquitoes around any property not possible. Mosquito reduction, however, is very possible and involves number of components.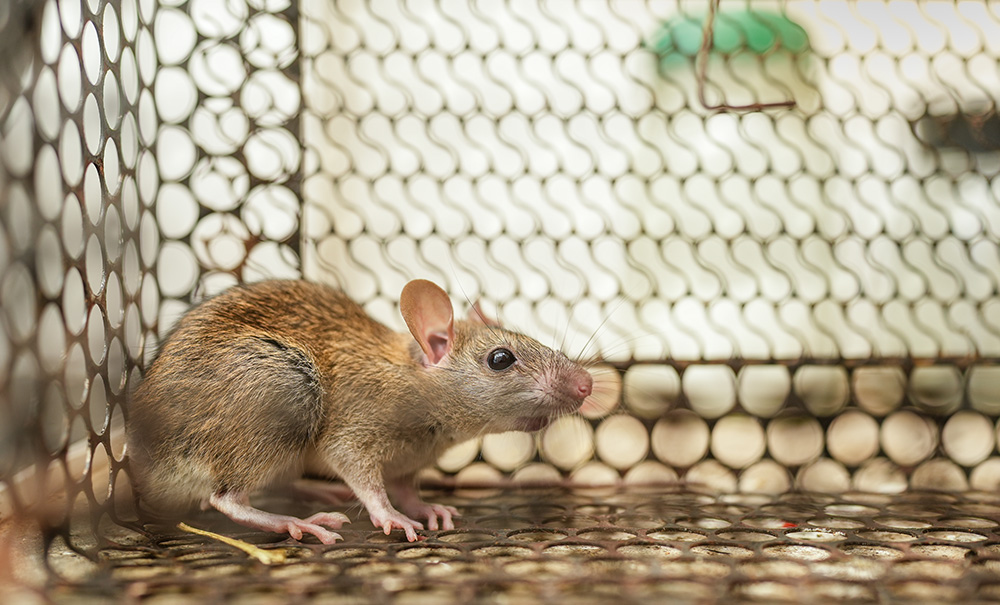 Rats and mice cause maior problems all over the world by exploiting the environment created by man. They are some of man's most persistent and dangerous enemies. Wherever man goes they follow, bringing with them a range of human diseases such as plague, food poisoning and others.
Behavior
Rodents live everpvhere outside and could enter at any time, and unfortunately' when they seek new food sources, one of these sources may be your home' Mice are excellent climbers and are capable of gaining entry through holes around soffit vents, around cables entering the building, through the roofs and many other parts of a building.
Habitat
Mice are found in almost every part of the country from urban to rural areas, and are especially prevalent in urban and suburban communities. Mice are found in buildings more often than rats because they are smaller and are able to find more available entryways into a building. Mice can fit through a crack or hole l/4 of an inch or larger - or about the width of a pencil. Mice will make their nests in many areas in and around the home, especially in stacked firewood, stones and bricks, and piles of leaves or other debris.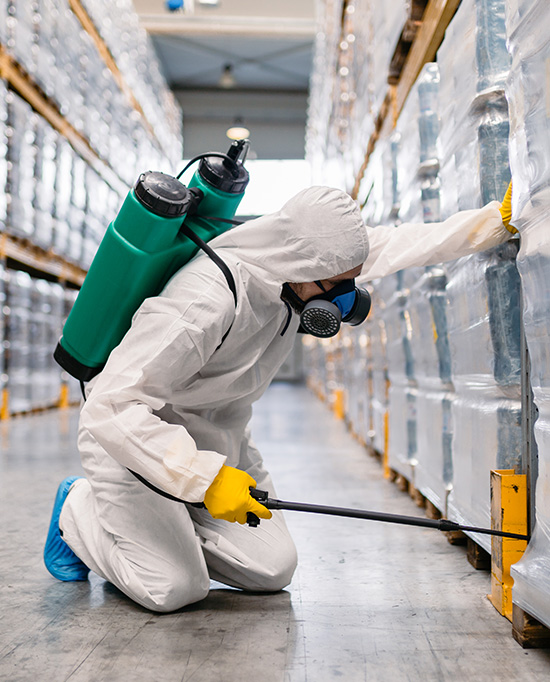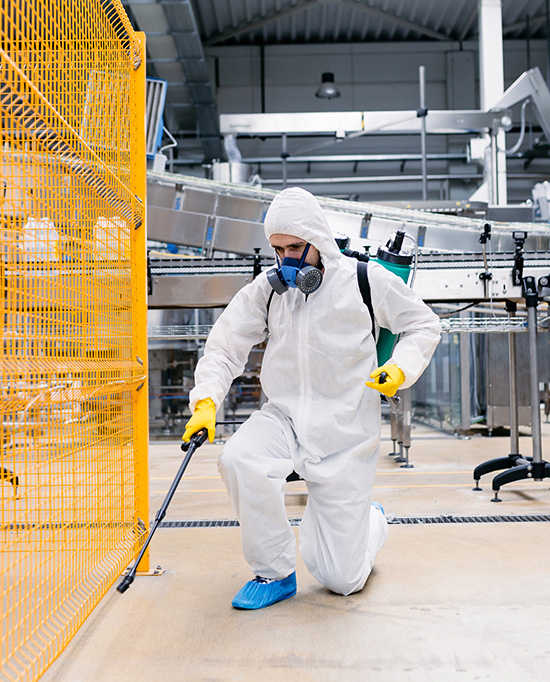 Service Provided
The best way to avoid invasions of mice is to provide as little harborage as possible that might attract rodents and seal as many holes and cracks in and outside of the home through which mice might enter. ln case the preventive measures are not able to scop them, let the professionals do the job.
Non-Chemical Methods
Chemical Rodenticides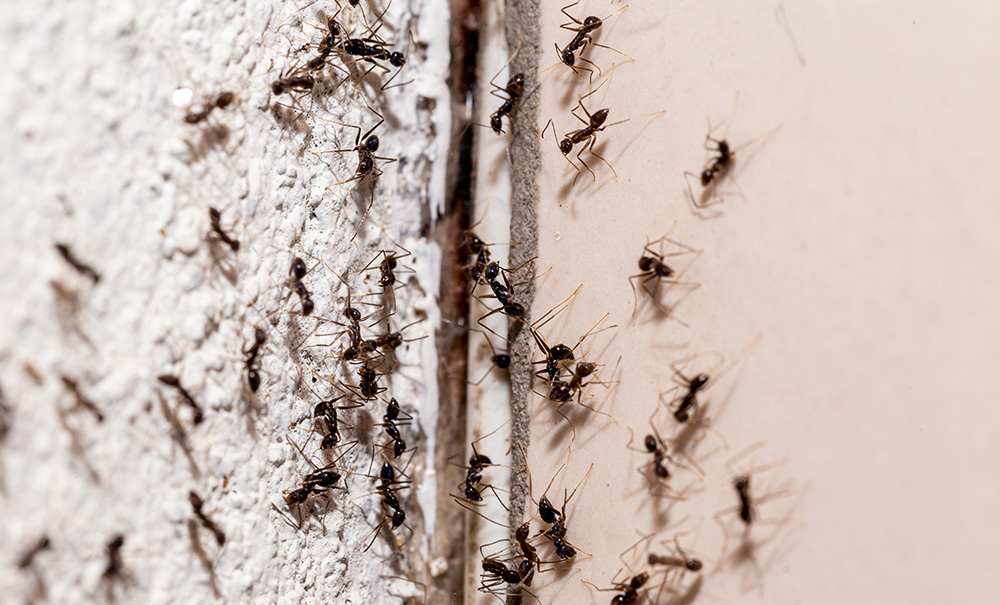 Ants are social insects that live in colonies. About 10,000 species of ants have been identified, but only about 40 species of them are considered as pests in the human environment. A household insect survey conducted in Malaysia revealed household ants as the most important household pests after mosquitoes and cockroaches.
Behavior
Ants can enter through even the tiniest cracks seeking sweet or Sreasy substances in the kitchen pantry or storeroom areas. They leave an invisible chemical trail known as pheromones for others to follow once they locate the food source.
Habitat
Ants can nest about anywhere in and around your housei in lawns, walls, stumps, even under foundations. They can number from 300,000 to 500,000 and whole colonies can uproot and relocate quickly when threatened' With comParative freedom from natural enemies, a colony can live a relatively long lifetime' Worker ants may live seven years and the queen may live as long as l5 years.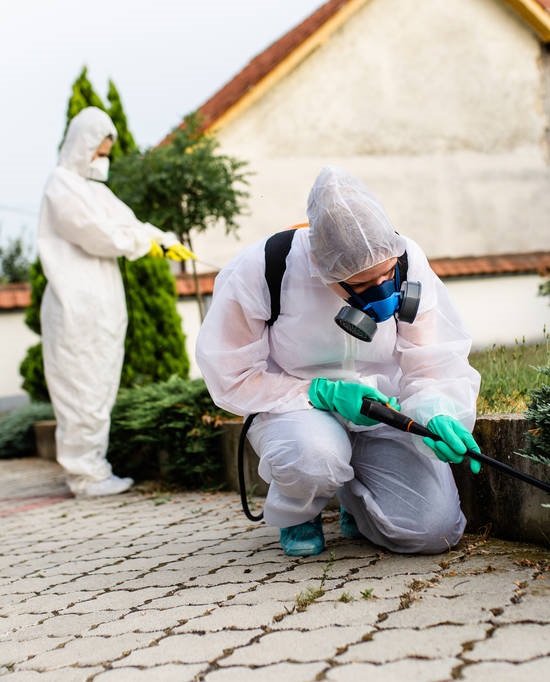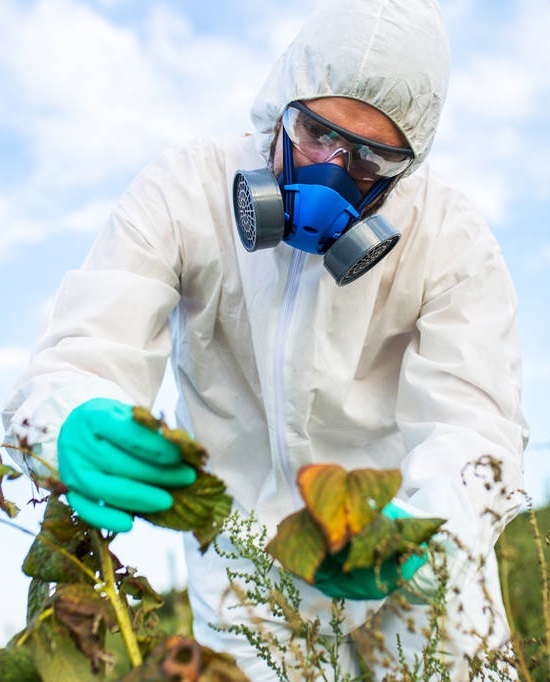 Service Provided
Most do-it-yourself approaches only kill the ants you see, whereas a truly effective treatment will penetrate and destroy their nest to prevent them from returning. Also, home remedies don't account for the fact that different kinds of ant infestations require different treatments.
Residual / Direct lnsecticide Treatment
Baiting Method